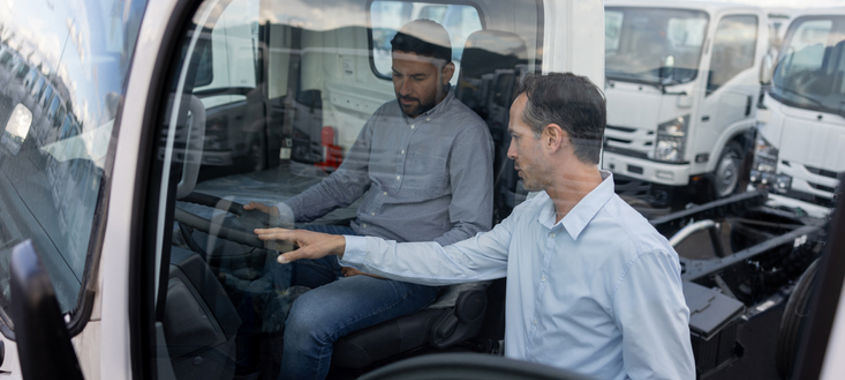 Tailored fleet management
A broad range of solutions for the management of your fleet.
Businesses are facing rising costs and regulations, alongside growing sustainability challenges on the road to net zero. With MHC Mobility's Fleet Management service, you can focus on developing your business goals without worrying about the day-to-day management of your fleet. We offer a broad range of solutions and benefits in exchange for a fixed monthly fee, taking away the risk and giving you peace of mind.
Why choose fleet management with MHC Mobility?
Safety
We provide you with 24/7 access to assistance and a dedicated, knowledgeable Customer Service team.
Convenience
We offer a full range of services, including ongoing maintenance, insurance packages independent of the insurance market, claims adjustment, fuel cards, tyre replacement and storage.
Cost optimisation
You'll receive a single invoice, and your company will quickly see savings from controlling your vehicle maintenance costs.
Trusted fleet management that helps hit business goals  
If you have a company fleet of several, several dozen or maybe even several hundred vehicles, a fleet management service will help you:
Increase employee productivity and mobility.
Achieve the business objectives set for your vehicle fleet.
Control and optimise your vehicle stock maintenance costs.
Decarbonise your fleet and meet the objectives of your sustainability strategy.